Questo blog nasce anche dall'esigenza e dal desiderio di dare spazio e voce a chi fa musica con passione.
Pertanto abbiamo "lasciato il microfono' ai Casertani ABOVE THE TREES, che ci hanno segnalato i 5 album che hanno avuto il maggiore impatto nella ricerca dello stile, delle sonorità e dell'approccio alla musica di questa giovane band.
Questa è anche l'occasione per ribadire due concetti che maggiormente stanno a cuore in casa Epidemic Records:
Supportate le band che lavorano duramente per fare musica oggi, nelle vostre città. Andate ai loro concerti, comprate i loro dischi, seguiteli e siate voi stessi il loro "ufficio promozione'!
Epidemic Records vuole dare voce a chi ha qualcosa da dire e merita di essere ascoltato. Non possiamo far uscire i dischi di tutti quanti, questo è ovvio, ma possiamo mettere a vostra disposizione questo blog, per farvi conoscere e per parlarci un po' di voi. Se foste interessati a scrivere qualcosa, contattateci! La mail è epidemicrecords(at)hotmail(dot)com
I 5 album che più hanno influenzato gli Above The Trees.
Above The Trees è un progetto Melodic Hardcore da Caserta nato nel 2014. Abbiamo trovato stabilità, nella formazione, solo un anno dopo. Facciamo parte della CBC, un collettivo diy di persone produttive e creative dal punto di vista della musica, dell'illustrazione, tattoo ecc.
Nel 2016 esce uno split con i No Order (Germania) e quest'anno con CBC Records "Sunlight", un full lenght di 8 tracce, grazie anche a (Insonnia Lunare Records, Controcanti, Screamore).
"SUNLIGHT"
Spotify – http://spoti.fi/2nml2bY
Bandcamp – http://bit.ly/2jYvqtg
YouTube – http://bit.ly/2nzJzuD
Ecco i 5 dischi e più ci hanno influenzato, e che secondo noi hanno dato un forte impulso al genere che portiamo in giro.
1. MORE THAN LIFE – LOVE LET ME GO (2010)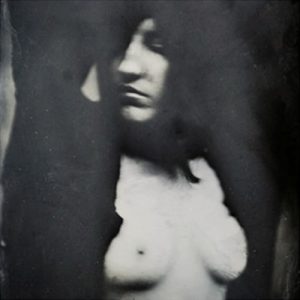 I More Than Life sono una band Melodic Harcore dal South West (UK). Si sono formati nel 2007 e fin da allora sono da sempre considerati, nel panorama dell' hardcore "moderno", una delle band più passionali, intense e cariche di emozioni. Rispetto al suono dei due EP precedenti ci sono elementi molto più "sperimentali" fusi con le loro dure sonorità.
LIVE SET: http://bit.ly/2r7sr5G (Intro + I've Lost Track Of Everything)
2. HAVE HEART – SONGS TO SCREAM AT THE SUN (2008)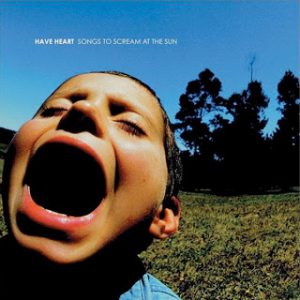 Gli Have Heart sono una band Hardcore da New Bedford (Massachussets, USA) nata nel 2002. Una delle più importanti band del panorama hardcore. Straight Edge e promotori dell'attitudine positiva. Un disco che considero una medicina, una cura. Un anno dopo l'uscita del disco annunciarono il loro scioglimento.
LIVE SET: http://bit.ly/2sZTDQc (Bostons)
3. COUNTERPARTS – PROPHETS (2010)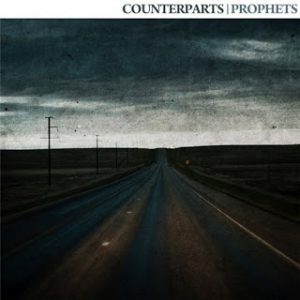 I Counterarts sono una band Hardcore/Melodic Hardcore  da Hamilton (Ontario, Canada). Si sono formati nel 2007. Musicisti molto tecnici e infatti nel disco sono presenti parti davvero pazzesche che si intrecciano con linee vocali molto intense con testi molto emotivi. Le chitarre possono variare da parti con riff molto duri ad armonie con accordi e arpeggi puliti.
LIVE SET: http://bit.ly/2rGTYt2 (Sturdy Wings)
4. TOUCHÉ AMORÉ – PARTING THE SEA BETWEEN BRIGHTNESS AND ME (2011)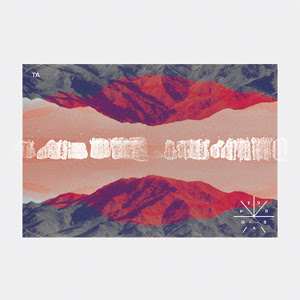 I Touché Amoré sono un band da Los Angeles (California, USA). Si sono formati nel 2008 e sono una delle band meglio conosciute per la loro miscela di hardcore melodico e influenze screamo. Testi molto intimi, personali e una buona parte di autocritica da parte di Bolm che da all'album un significato molto profondo.
LIVE SET: http://bit.ly/2sKGHyp (Home Away From Here)
5. VERSE – AGGRESSION (2008)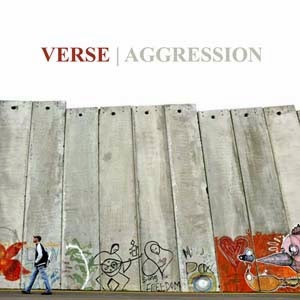 I Verse sono una band Hardcore da Providence (Rhode Island, USA). Si sono formati nel 2003 e sciolti nel 2009 con una reunion nel 2011. Quest'album tocca le sonorità Melodic Hardcore più arrabbiate e passionali con spunti anche politici.
LIVE SET: http://bit.ly/2t2dD4v (The New Fury)
ABOVE THE TREES
Facebook – http://bit.ly/2iK7Qfh
Instagram – http://bit.ly/2ifWQdq
Bandcamp – http://bit.ly/2ig8kxx
CBC Records – http://bit.ly/2jagzdP