BLOWFUSE IS COMING TO ITALY! HERE'S AN EXCLUSIVE INTERVIEW
BLOWFUSE is coming to ITALY! 4 shows, which are going to be:
19.12 – Castiglione delle Stiviere (MN) – Arci Dallò
20.12 – Milano – Spazio Eterotropia
21.12 – Marghera (VE) – CS Rivolta (con Talco)
22.12 – Chiuppano (VI) – Osteria Al Castello
Along with them, 360 Flip as a supporting act. All this thanks to our friends in Trivel Collective!
Epidemic Records put out their amazing album "Daily Ritual" here in Italy. A true masterpiece, which you should definitely have!
(Also, it's 25% OFF all December, along with EVERY-Freaking-THING on our E-store! Just saying…)
Vinyl / CD: https://www.epidemicrecords.net/store/50-blowfuse
Bandcamp: https://epidemicrecordshc.bandcamp.com/album/blowfuse-daily-ritual
Spotify: https://goo.gl/ybck4M
Youtube: https://youtu.be/j7Y4mnjoEKE
We've asked a few questions to Sergi, guitarist in the band. If you don't know Blowfuse yet… well, you can catch up now! So you won't miss them at any of these 4 shows!
Enjoy!
You guys are about to come back to Italy, where you've played several times now.
What do you like about playing here? What's the most fun show you've played around here and why? What do you expect from this new Italian tour?
Italy feels like home. People in Italy has a similar approach to life and they're warm-blooded just like us. Shows are wild as fuck: I remember Venice Hardcore Fest being one of our first shows in Italy back in 2016 and boy that was unexpected, stagediving all over the place! But If I had to choose I would pick Sherwood Festival last year as the craziest pf all. So much fun. We don't really expect anything, we just hope the shows are crowded and that we have a good time in la bella Italia!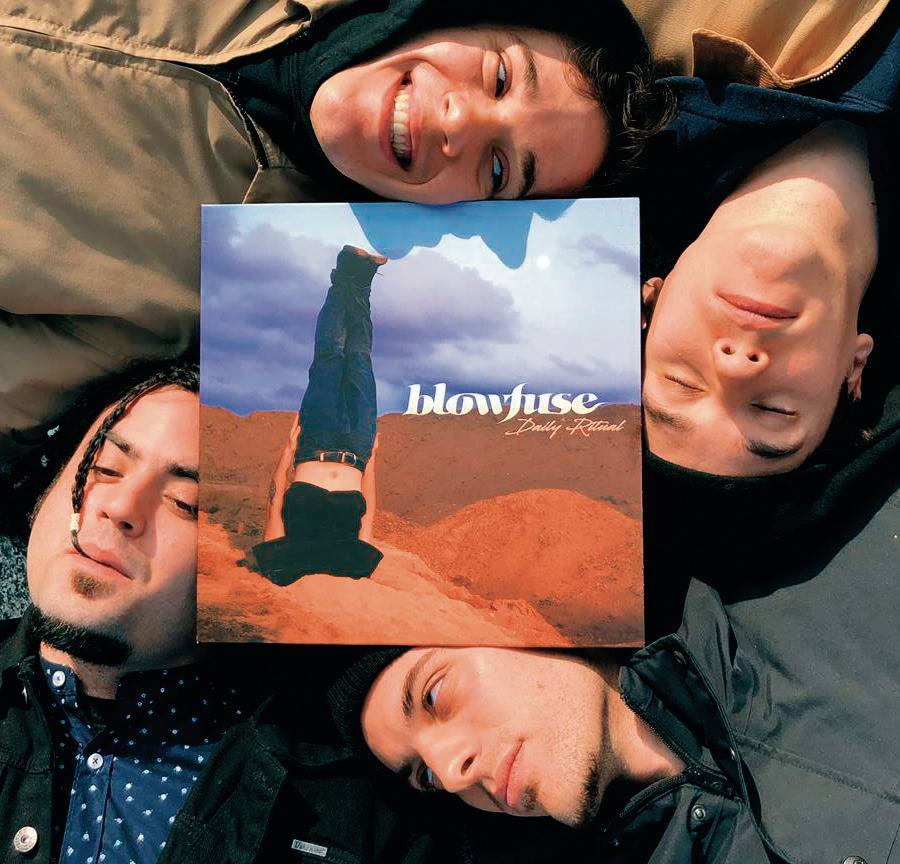 Your sound was primarily influenced by skate punk and melodic hardcore at first, but with "Daily Ritual" it has turned towards broader influences: I can hear 90s rock, grunge and metal-funk references that probably characterize your identity as a band more than anything else nowadays.
How did you get to this?
Thanks for that. Well, truth is we've always listened to extremely different music from funk to classical, but we were afraid of stepping out of the faster punk-ish style. But for this record we decided that we were going to put everything we have into it and put fear aside. More than ever before, we strife to create a new sound, and every record is a step forward.
Blowfuse has grown a lot as a band, you've been playing big festivals and tours with bands I guess you've loved since you were young punks. How does it feel? What was your favorite show in 2019 and what are you looking forward to in 2020? I guess touring with Bad Religion, Suicidal Tendencies and Millencolin is going to be a huge thing, but is there anything else you are really looking forward to?
It feels good man, I guess it's a cliché to say we didn't expect this when we first started but it's true. We're so lucky to have played with NOFX some shows this year, but I'd say my favorite one has been Barna 'N' Roll Festival in our hometown Barcelona, with The Offspring, Talco and more great bands. Well.. Can't say much but something's cooking for 2020, we will try to play as much as we can and hopefully, put out new music! Being part of Bad Religion's 40th anniversary tour is simply mind blowing, but we're also trying to visit new countries and play new festivals…life's short so there's no better time than now!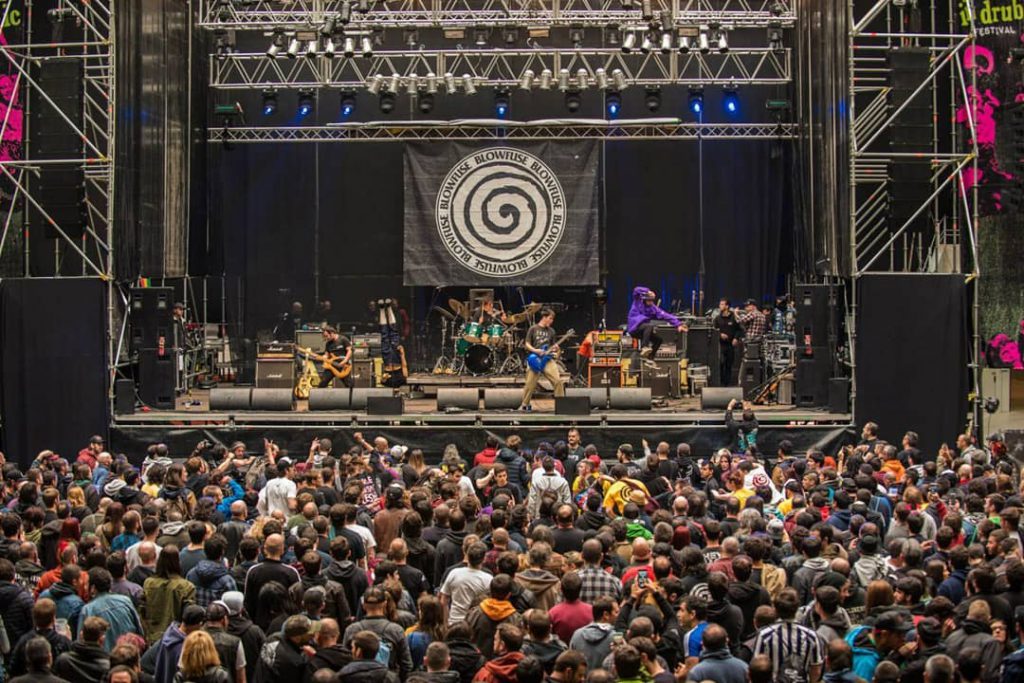 You guys are definitely a very fun band to watch live, and anyone who has watched you play live can confirm that I guess. But your lyrics seem to have specific topics that go beyond the repertoire of a party band; they are about life, they deliver messages and reflections that go deep, sometimes playing with irony, other times with references to personal experiences, but always about something that we can all relate to.
Is it possible to be a fun band to watch and enjoy live but still get to convey something more at shows? Do you feel like this duality of yours is something your fans look for and find in your band?
What do you think people appreciate the most at your shows?
Being in a band, playing hundreds of shows and writing music makes you think about what are you doing with your life and what do you really want to do with it; for us, having a band is the perfect tool for learning about ourselves and trying to become a better person.
Back then we used to write about what we thought we were supposed to talk: politics, social criticism, etc. But this time we all agreed we wanted to be truthful and honest and tap into our inner feelings and emotions, that's what 'Daily Ritual' is about. Like you said, the good thing about this is that everyone can relate to it.
As a live band, we focus a lot on giving the audience a different live experience to what they're used to, altough as musicians we want to feel free to express truthfully. So yeah, I think it's achievable to give both inner and outter experiences to the listeners.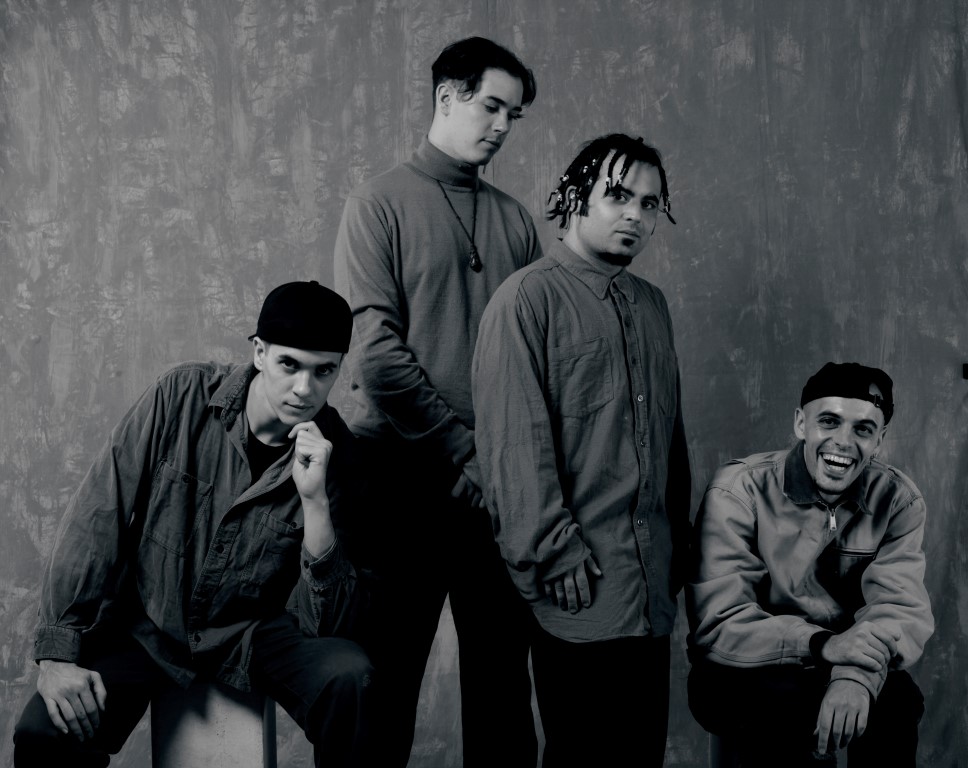 What bands should we listen to? Any tips about new bands or current bands that our readers should check out?
My advice is: listen to every band out there, old and new, death metal or jazz music. As a person, every genre makes you feel a unique emotion and in the end, and as a musician, in the end you will consciously and unconsciously absorv from every band you're listening to and that is going to show on your songwriting and style.
What is the best thing about touring? How different would you guys be as individuals as well as musicians if you didn't have the chance to tour as much as you do?
Altough touring sometimes is hard, overall is the funniest thing of being in a band; it's the reward after the hard work. You just have to make sure you get to the venue in time and play the songs accurately haha. Being on tour has definetely shaped us as who we are now and I'm dead sure we wouldn't be the same without these experiences. For that we feel very greatful and we hope to keep on doing it as long as we're alive.
Italy is waiting for you, and I'm sure you're going to have a great time here!
You have the chance to say something to your Italian friends and fans who are looking forward to these shows!
Thank you all, without each one of you this would not make sense. See you soon, the spiral is coming for you!