GAB DE LA VEGA ANNOUNCES SOLO ACOUSTIC SUMMER DATES
Gab De La Vega is back on track with a handful of solo acoustic shows, resuming his touring activities after the Covid19 Pandemic stop. New shows are being announced constantly and Flix Agency is taking care of bookings in Germany, Czech Republic and other Central Europe countries.
Here's the announcement:
I'm excited to announce the first confirmed shows of this crazy summer 2020!
More to come, so keep an eye out for updates!
These are solo acoustic shows and I'll be performing songs from Beyond Space And Time, some older songs… and some surprises!

BOOKING: get in touch!
Italia: epidemicrecords@hotmail.com or DM me
Europe: andrey@flixagency.com
(wherever small, acoustic shows are allowed and safe!)
I have a time window around those confirmed shows in Germany / Czech Republic, so get in touch if you want to book a show!
See you here:
10.07 – Vicenza, IT – Bocciodromo
12.07 – Milano, IT – Mash Festival
18.07 – Treviso, IT – CSO Django
19.07 – Spilimbergo, IT – Monsieur D
31.07 – Schwäbisch Gmünd, DE – Esperanza
01.08 – Grimma, DE – KJH Come In
03.08 – Prague, CZ – Eternia Smichov
22.08 – Ferrara, IT – Circolo Blackstar
Listen to my album Beyond Space And Time:
www.smarturl.com/GabDeLaVegaBSAT
Safety measures will be respected, of course! Let's hang out!
Thanks to everyone who's making this possible, all the promoters, to Flix Agency and all the people who are going to be there. I can't wait!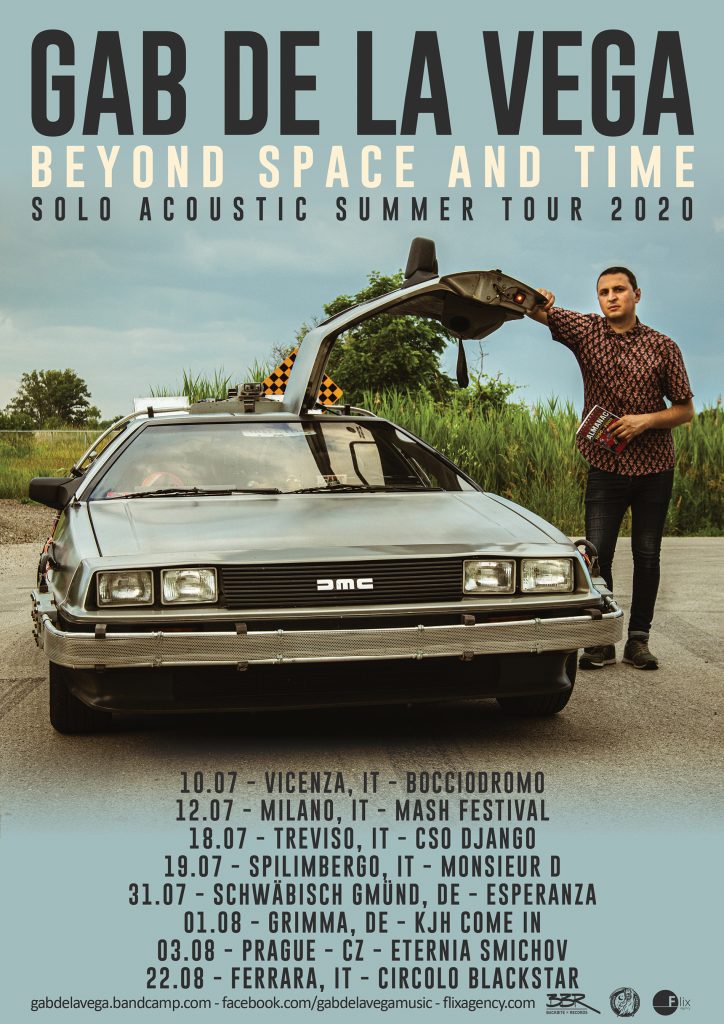 Labels: Epidemic Records Backbite Records