BLOWFUSE gears up for Tour and puts out new video for "Outta My Head"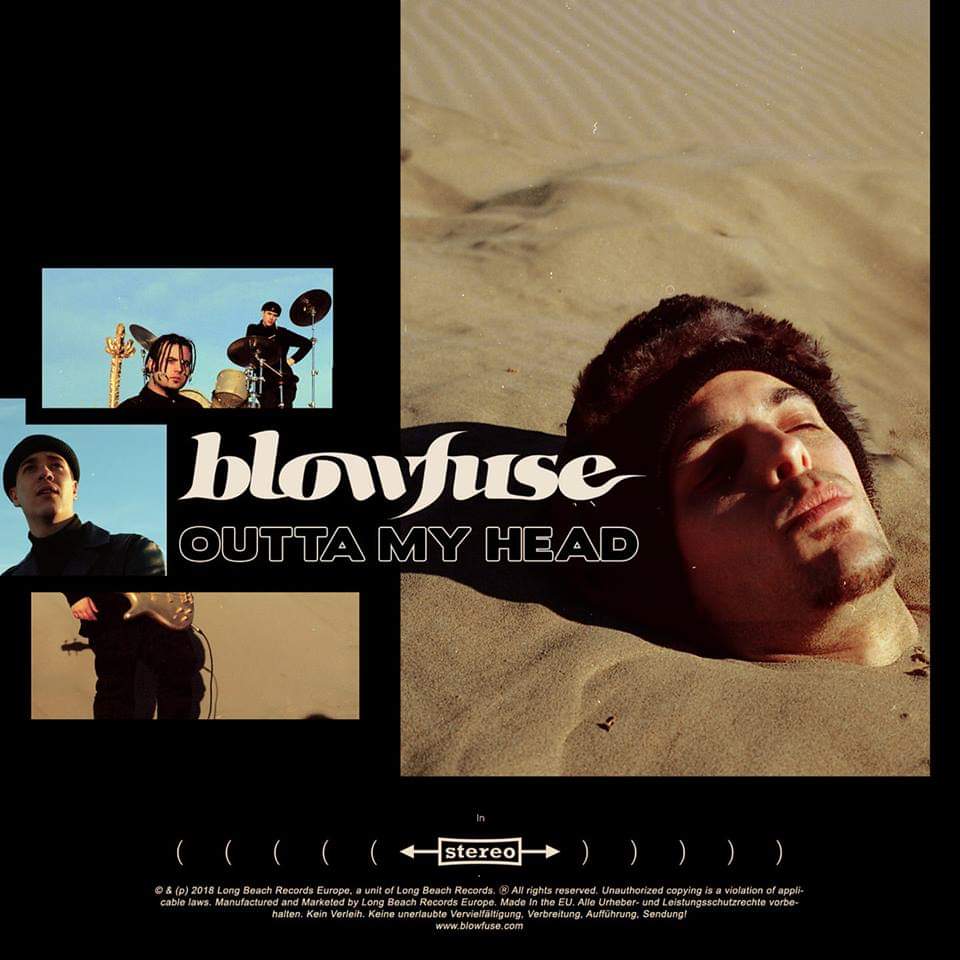 The Barcelona-based band Blowfuse has just released "Daily Ritual", their masterpiece album, a mix of melodic hardcore punk, skate punk, 90s rock, metal and funky.
They are about to start touring to promote the album and to keep their fans' excitement high, they have just released another video from "Daily Ritual".
The song is "Outta My Head", which bring the band in new, unexplored territories. It is groovy, funky and catchy. It somehow reminds of bands such as Living Colour and early Red Hot Chili Peppers.
The band released a statement about the single:
 "Outta My Head" is the 4th single from our new album"Daily Ritual" album. 
The groove and the aggressive blend here to create one of the most experimental songs from the record. It's funky, but it still has the hardcore soul within it. 
Oscar's voice, sometimes as whisper sometimes a roar, is an angry voice demanding to be heard. It's the true self wanting to be released from the jail the mind is and searching for the freedom to say enough. "
Tour dates are out and in constant update with new festival annoucements:
March 1st-April 14th Spain & Portugal Tour 'Ritual Tour'
April 18th-May 2nd: Europe Tour w/Good Riddance (*some w/Sick Of It All).
May 3d to ?: Europe Tour
May 18th: Punk In Drublic Vitoria (SPN) W/ NOFX, Bad Religion, Lagwagon. Mad Caddies, Less Than Jake, The Bombpops, Anti Flag, The Real McKenzies
August 2nd: Brackrock (BEL)
August 3rd: Barna n Roll (SPN) W/The Offspring
August 6th: Punk Rock Holiday (SLO)
Daily Ritual is available at these links:
Vinyl / CD: https://www.epidemicrecords.net/store/50-blowfuse
Bandcamp: https://epidemicrecordshc.bandcamp.com/album/blowfuse-daily-ritual
Spotify: https://goo.gl/ybck4M
Youtube: https://youtu.be/j7Y4mnjoEKE
=========================================
La band di Barcellona Blowfuse ha appena pubblicato "Daily Ritual", il loro capolavoro, un mix di hardcore punk melodico, skate punk, rock anni 90, metal e funky.
Stanno per partire in tour per promuovere l'album e per tenere caldi i propri fan hanno appena pubblicato il video di un altro brano tratto da "Daily Ritual".
La canzone è "Outta My Head", che porta il gruppo in nuovi ed inespolorati territori. Un pezzo groovy, funky e orecchiabile. Ricorda in qualche modo band come Living Colour e i primi Red Hot Chili Peppers.
La band ha condiviso un commento sul singolo:
 "Outta My Head" è il quarto singolo tratto da "Daily Ritual"
Il groove e l'aggressività si fondono per creare una delle canzoni più sperimentali del disco. E' funky, ma ha ancora quell'anima hardcore al suo interno.
La voce di Oscar, a volte un sussurro, a volte un ruggito è una urlo rabbioso che chiede di essere ascoltato. E' il vero io, che vuole essere liberato dalla gabbia in cui la mente si trova e vuole cercare la libertà di esprimersi."Le date del tour sono uscite e sono in costante aggiornamento con nuovi annunci di apparizioni in vari festival: