RUN WITH THE HUNTED: "The Sieve And The Sand" – Exclusive European Preorder through Epidemic Records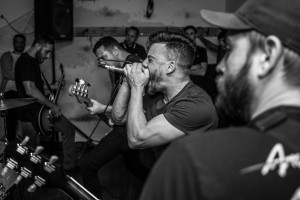 We are proud to announce that Epidemic Records is taking care of the exclusive European Preorder for Run With The Hunted new album "The Sieve And The Sand"!
Epidemic Records, in agreement with Panic Records, is the only european label/distro to carry the limited edition of the vinyl (color: sand; 100 copies made; 30 available for Europe through Epidemic Records.)
European kids who want to save money on shipping can find it at this link:
http://www.epidemicrecords.net/product/run-with-the-hunted-the-sieve-and-the-sand-lp-rwth-euro-preorder-sand-vinyl/
FOLLOW THE LINK TO ORDER AND TO GET ALL INFO ABOUT IT.
We suggest you to browse the E-store to find other items to add to your order. As usual, the more you buy, the better you get to spread costs on items.
Don't sleep on this! Only 30 of these exclusive sand vinyl are available!
Info: epidemicrecords(at)hotmail.com
Listen to the album: